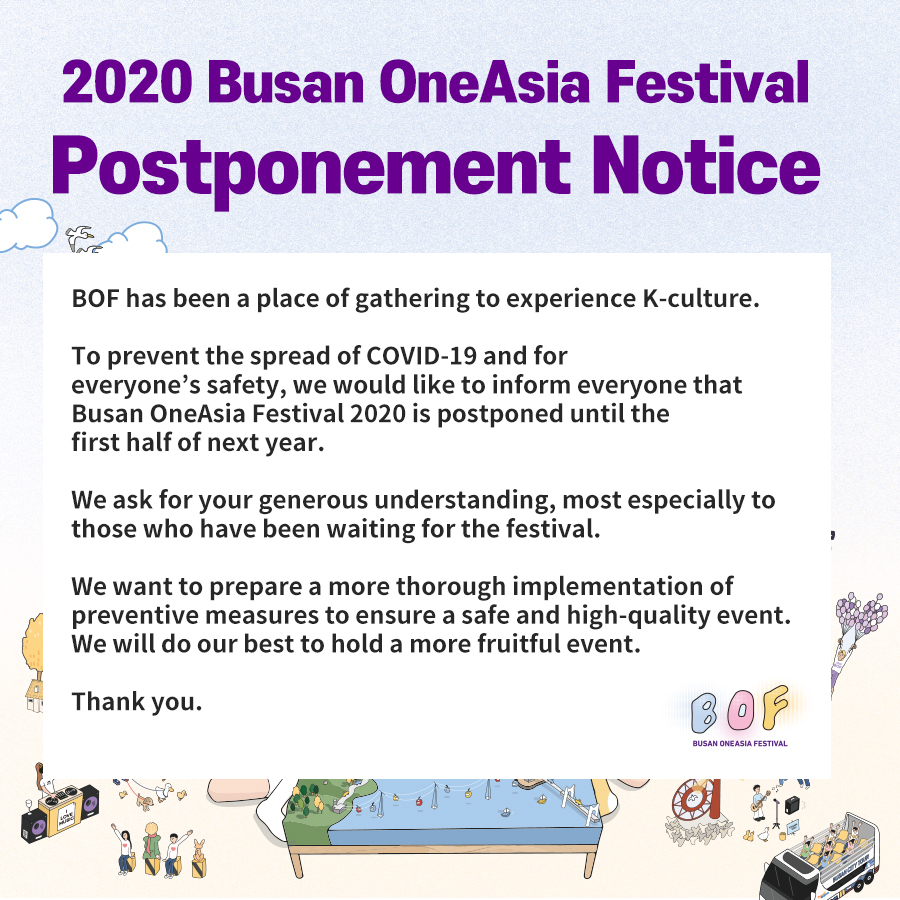 Since 2016, BOF has been a place of gathering to experience K-culture.
To prevent the spread of COVID-19 and for everyone's safety, we would like to inform everyone that Busan OneAsia Festival 2020 is postponed until the first half of next year.

We ask for your generous understanding, most especially to those who have been waiting for the festival. We want to prepare a more thorough implementation of preventive measures to ensure a safe and high-quality event.

We will do our best to hold a more fruitful event.

Thank you.