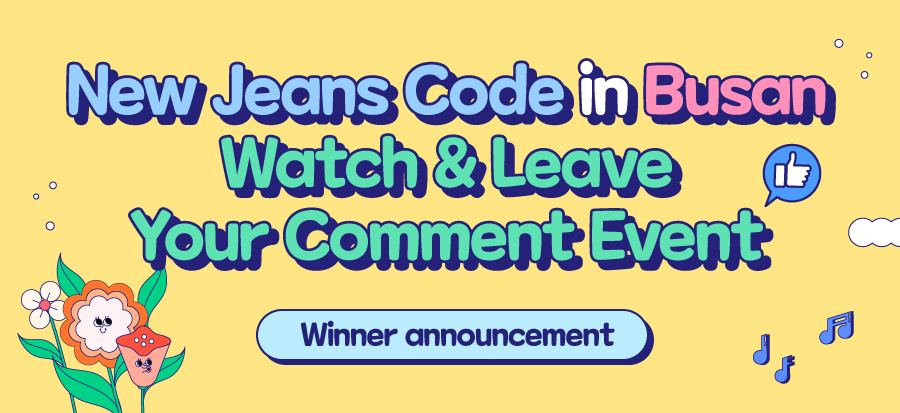 Congratulations to the winner of the New Jeans Code in Busan' Watch & Leave Your Comment Event

- The serial number of the Amazon gift card will be emailed to the winners.
- The gift card can only be used at www.amazon.com.
- Gifts will be sent in order from December 14th.
- Prizes will be sent according to the proved personal information. VisitBusan will not be responsible for any causes that may occur due to incorrect personal information.